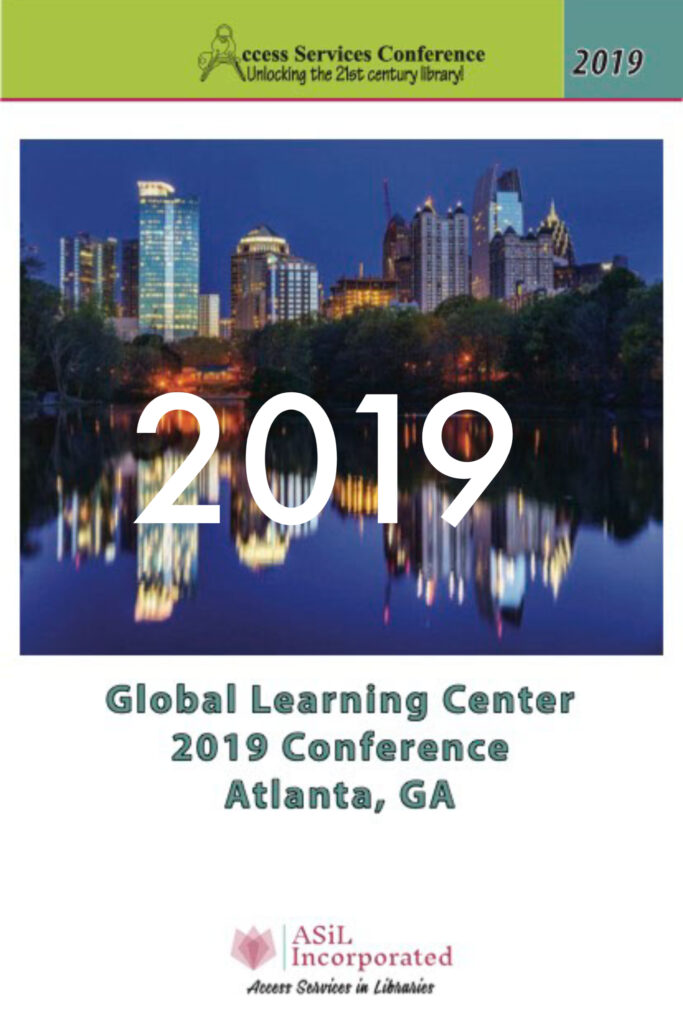 THE 2019 ACCESS SERVICES CONFERENCE WAS HELD AT THE GEORGIA TECH GLOBAL LEARNING CENTER AND THE GEORGIA TECH HOTEL AND CONFERENCE CENTER ON NOVEMBER 20-22 IN ATLANTA, GA.
2019 PRESENTATIONS
2019 PHOTOS
The Keynote speaker for the 2019 Access Services Conference was Bradley Warren.
Brad Warren is the Associate Dean of Library Services at the University of Cincinnati Libraries. He is responsible for the development and provision of library services with direct oversight of the Langsam and Arts and Humanities Libraries. Brad is also responsible for helping shape and develop new strategies and initiatives for collection development services and engagement along with the overall organizational development of the UC Libraries. Previous to his role at Cincinnati, Brad spent the majority of his career in Access Services in a variety of roles and positions at Yale University, UNC Charlotte, and NC State University. He is the founder of the ACRL Access Services Interest Group and the recipient of the 2016 Award for Distinguished Achievement in Access Services at the Access Services Conference. His professional interests include change management, innovation, and the radical transformation of library services. Atlanta is one of Brad's favorite cities, and he is excited and honored to be speaking at the 11th annual Access Services Conference.